The Giving Tuesday initiative was started in 2012 with the goal to combat high spending and counteract materialism in our culture through generosity. Each year, Giving Tuesday has continued to inspire people to give.
The National Retail Federation (NRF) forecast estimates that holiday sales in 2022 will bring in up to $960.4 billion. With gift giving and holiday sales on the forefront on our mind from Black Friday through Cyber Monday, Giving Tuesday allows us an opportunity to give of our time, talents, and treasures, and in doing so, to rejuvenate our true holiday spirit.
This year, we've compiled a small list of local causes and initiatives so as to give our Wausa community options to take part in Giving Tuesday and support those around them at the same time. Listed below are a handful of organizations and individuals who could benefit from your generosity this year.
The Wausa Community Foundation
The Community Foundation is part of a statewide movement to spearhead community development and create prosperity. The Foundation volunteers are working to build a culture of philanthropy and a robust unrestricted endowment to benefit our community long into the future and supports quality of life initiatives to benefit the lives of current residents and attract new families to live, work, and raise their children in our hometown. The Wausa Community Foundation strives to promote a welcoming community that will preserve the integrity of our small-town history and heritage. "We are excited to invest in our young people and opportunities to enrich our community," said FAC member Darren Vanness. "In the past three years we have been able to invest more than $70,000 back into our community thanks to the generous donations to our endowment from many benefactors in our community." Through local investment from generous benefactors, we encourage opportunities and services that attract people of all means to live. work, and visit our community.
The Wausa Community Club – Walking Trail
You may know that the Wausa Community Club has put together a committee of volunteers with an end goal of building a walking trail in our community park. This committee has been hard at work to organize and apply for a grant through Nebraska Game and Parks. If our application is accepted, the Wausa community has a series of pledges to pay for our part of the trail and the rest will be covered by the Federal Highway Administration. We've reached $65,000 of our $80,000 funding goal. Reaching our funding goal will add another perk to our application and may help set us apart from other towns applying for the grant. An administrator of the grant has already scoped out our trail plans and listened to a presentation by our committee. According to the head of the Walking Trail committee, Leanna Munter, "the meeting went well." She noted that Wausa was one of few towns who showed video footage of our trail plans. Help the Wausa Community Club reach their funding goal and pledge for the walking trail!
The School Foundation
This foundation has taken initiative to give back to the community of Wausa in many difference areas. Every year they give out numerous scholarships to the graduating senior class. A recent donation this Foundation has made supported the addition of the new Industrial Tech building to the north of the school. The Wausa School Foundation is the primary source of scholarship money for upcoming Wausa Seniors. Would you like to leave a legacy for your family name? Consider sponsoring a scholarship to benefit Wausa graduates and their future endeavors!
Aubrey Morgan
In November 2021, Aubrey Morgan and her family suffered injuries from a severe car accident and now live with a daily struggle to return things to some kind of normal. There is so much hope in Aubrey's story. Here is an update from Aubrey's mom, Abbey Morgan:
"Home for the holidays! We are so happy to be home this year for Christmas, given the awful event last year that made us all miss out on it. Aubrey is doing well, improving day by day. She still depends on her ventilator 24 hours 7 days a week, 365 days a year. She uses a wheelchair to get around. Aubrey depends on mom and dad to do a lot for her, though her fine motor skills are slowly coming back! With each passing day Aubrey tends to open up more and tell us. She's going to run again and walk. Aubrey also says she isn't going to 'keep her vent.' Aubrey enjoys being home with her animals and having lots of 'movie dates' during the days with mom and siblings."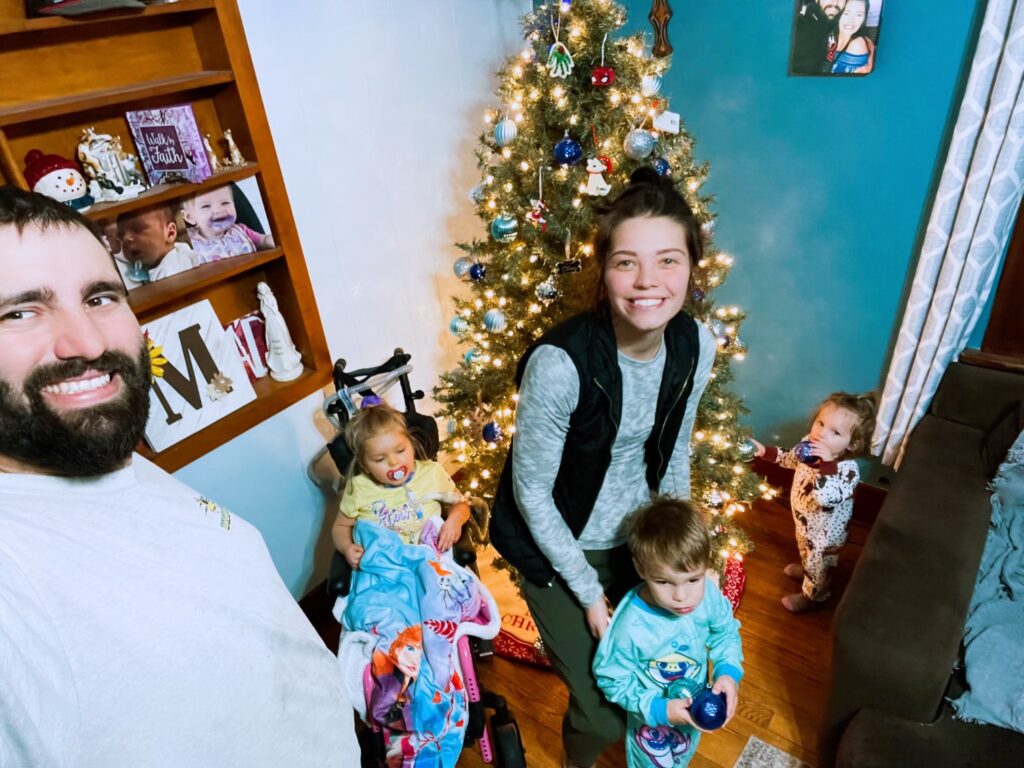 Our Wausa Community has strived to help this young family and it's no time to stop now! If you feel called to give this Giving Tuesday, please consider helping the Morgan family!
Teammates
Monetary gifts are wonderful and important! However, that is not the only way to give. This Giving Tuesday, consider volunteering your time as a mentor for Wausa's Teammates Chapter. As of this year, our local chapter has exceeded expectations and previous records with over 30 matches in Wausa Public Schools. This program benefits both mentor and mentee and helps our overall community thrive. Don't underestimate the difference you can make with just a half hour a week! To sign up, please contact Chris Johnson at wausateammates2019@gmail.com or visit teammates.org for more information. The Wausa Teammates Chapter does also hope to have the funds to give a scholarship to each graduating senior in the program. Consider donating to help to future of these young Wausa natives.
You can donate to any of the above causes by simply sending your donation to @wausagivingtuesday on Venmo. Please type in the memo line which cause you would like your donation to be sent to. All 100% of your donation will be forwarded to your cause of choice.