The Wausa Development Corporation was formed in 1968 with the intentions to expand and grow Wausa. Currently, the board has 10 members and meets once a month. They have taken many projects over the years while scouting for business and growth in the community.
One of the projects The Wausa Development Corporation took on is a new development on the south side of Wausa. The Development features 12 lots ranging from 15,000 – 22,000 Square Feet. The lots are connected to city water and have sewer installed. They feature a wonderful view and a new road.
Our lots average .4 acres, which is about 20% larger than the average lot for sale in Lincoln or Omaha. The average price of a .4 acre In Lincoln, Omaha, and Wausa are listed below.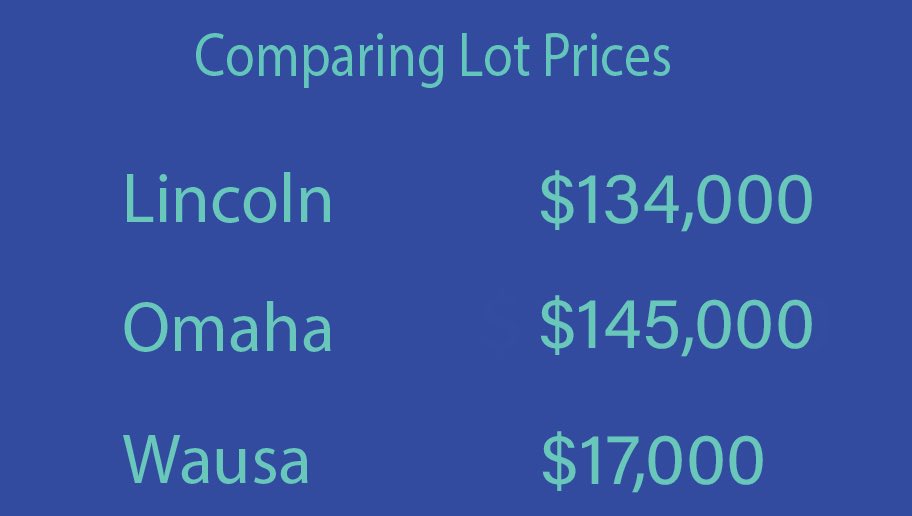 If you are considering moving to Wausa, I encourage you to reach out to Jeff Friedrich (jeff.friedrich@chsinc.com) or Doug Johnson (doug.johnson@wausabank.com)
Wausa is a welcoming community and an excellent place to raise a family.
Here are the available lots for sale.